Coronavirus & the Fourteen Holy Helpers
Date:
Wednesday, March 18, 2020
Summary: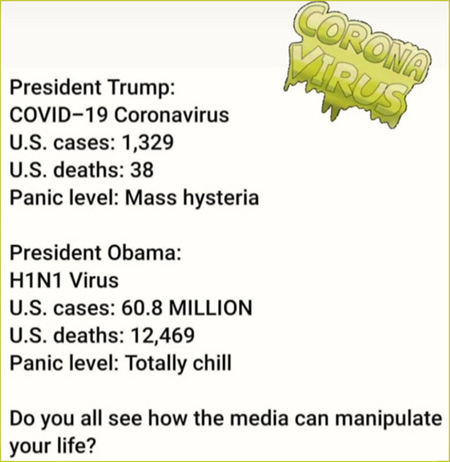 Well I sure do and I want you to know it. I'm 73 and my wife is 70. We have no family close. Our sons are in West Virginia, Kentucky, and the Persian Gulf in a Navy Squadron. Just what are my wife and I supposed to do to survive if we can't be allowed under force of UNJUST LAW IN THE EXTREME to go anywhere, regardless of how healthy we are? How are we supposed to get food?
That's not AMERICAN, that's the action of a totalitarian State which is what the Communist Chinese did to their population.
Bill Gates & Barack Obama released a docuseries on Netflix called PANDEMIC in January right before the Wuhan virus was "discovered." The docuseries pushed the need for the Gates Foundation to receive funding to carry on virus research to prevent the next PANDEMIC!
Bill Gates-funded the Wuhan lab in China that released the Wuhan virus. Bill Gates' was a member of China's Academy of Sciences who built the lab and he was awarded their highest honor.